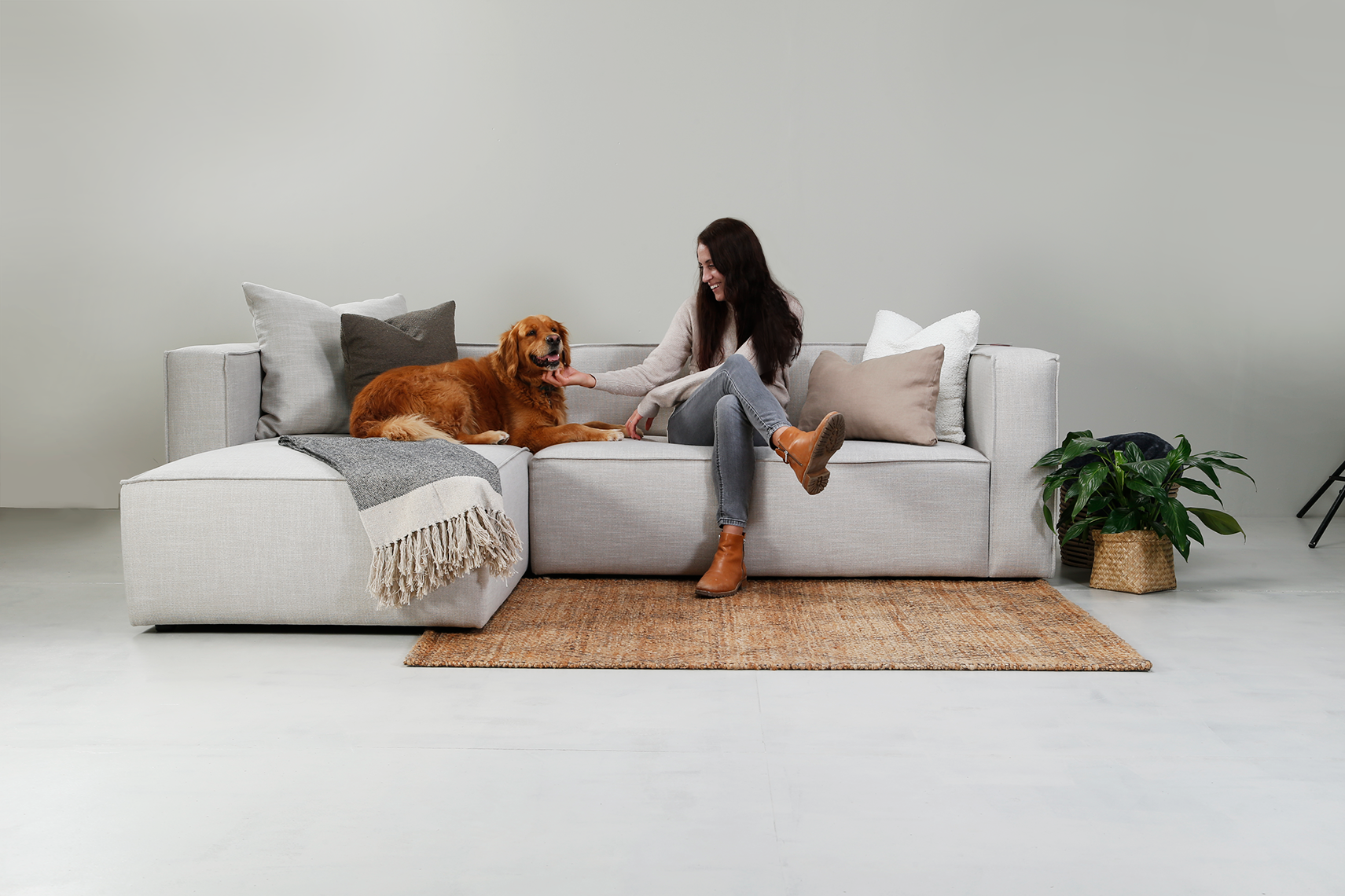 Hi, we're Zorora
We started Zorora because we believe well-designed furniture shouldn't cost a fortune.In fact, we think you should be able to afford to change your home as often as you change your mind.
Zororasofas
Value for Money
We believe in offering you real value every day. We have adopted an approach of fair pricing for all our customers. What this means is that when we set a price for any product, we look at the market and find products that are similar in nature (although the materials we use and the way we make them are always of a better-quality standard) and then set prices according to the market norms. This means that whenever you look at one of our products, you will see a fair price that is comparable to what you would be quoted anywhere else. We think this helps you assess the value and quality of the product. The way we have designed our business is to deliver the best quality furniture and the best value for money that anyone can offer.
We've designed our business to deliver the best value for money possible. By optimizing our supply chain and manufacturing processes, we're able to eliminate waste and unnecessary expenses.
We even locate our factories as close to your area as possible to reduce shipping times and costs. All of this leads to big savings, which we pass on to you in the form of the most affordable, yet comfortable, sofas on the market.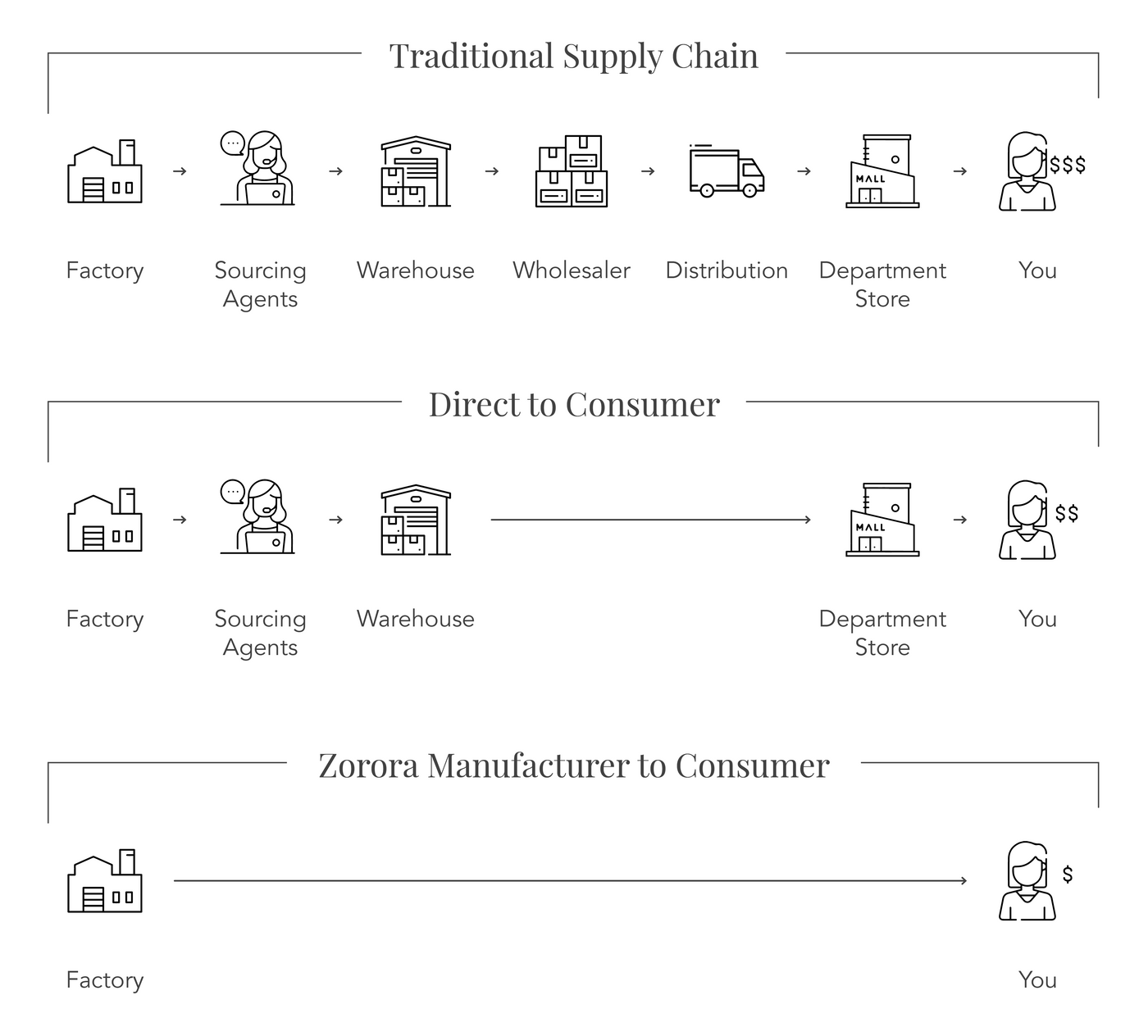 Zorora
Fastest Lead Times
At Zorora, we know that time is money. That's why we offer fast delivery times. Say goodbye to waiting for months for your made-to-order sofa. With our 10 -15 working day delivery, you can enjoy your new cozy, stylish sofa sooner than you ever thought possible.
We understand that our customers want their new furniture as soon as possible, so we have designed our business to ensure that we can deliver it quickly and efficiently.
Zorora
Quality
At Zorora, we never compromise on quality. We use only top-quality materials for the frames, foam, and fabric, the core ingredients for any sofa. This means that the sofas you buy are not only super comfortable but have also been built to last for a very long time. We never cut corners and we never take shortcuts when it comes to the quality of our materials or how we make our sofas.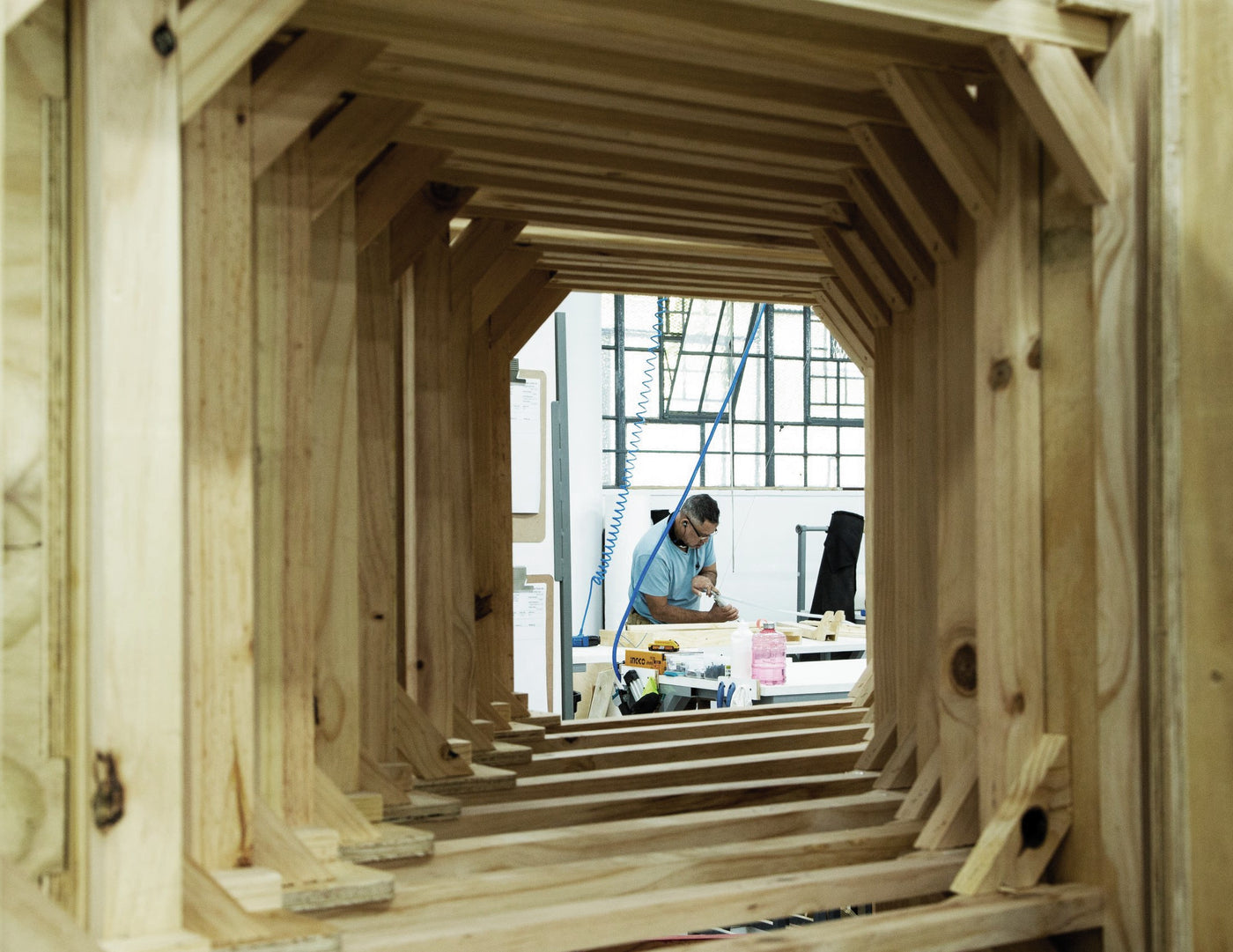 Frame construction
Our range of sofas has been expertly crafted using the most advanced CNC technology for precision cutting and assembly. With frames and fabric cut to fit perfectly, you can expect a long-lasting and perfectly fitting sofa that not only looks good but also feels good. Enjoy supreme comfort with a sofa that has been manufactured to meet the highest standards of quality and longevity. Upgrade your living room today with a sofa that will last a lifetime.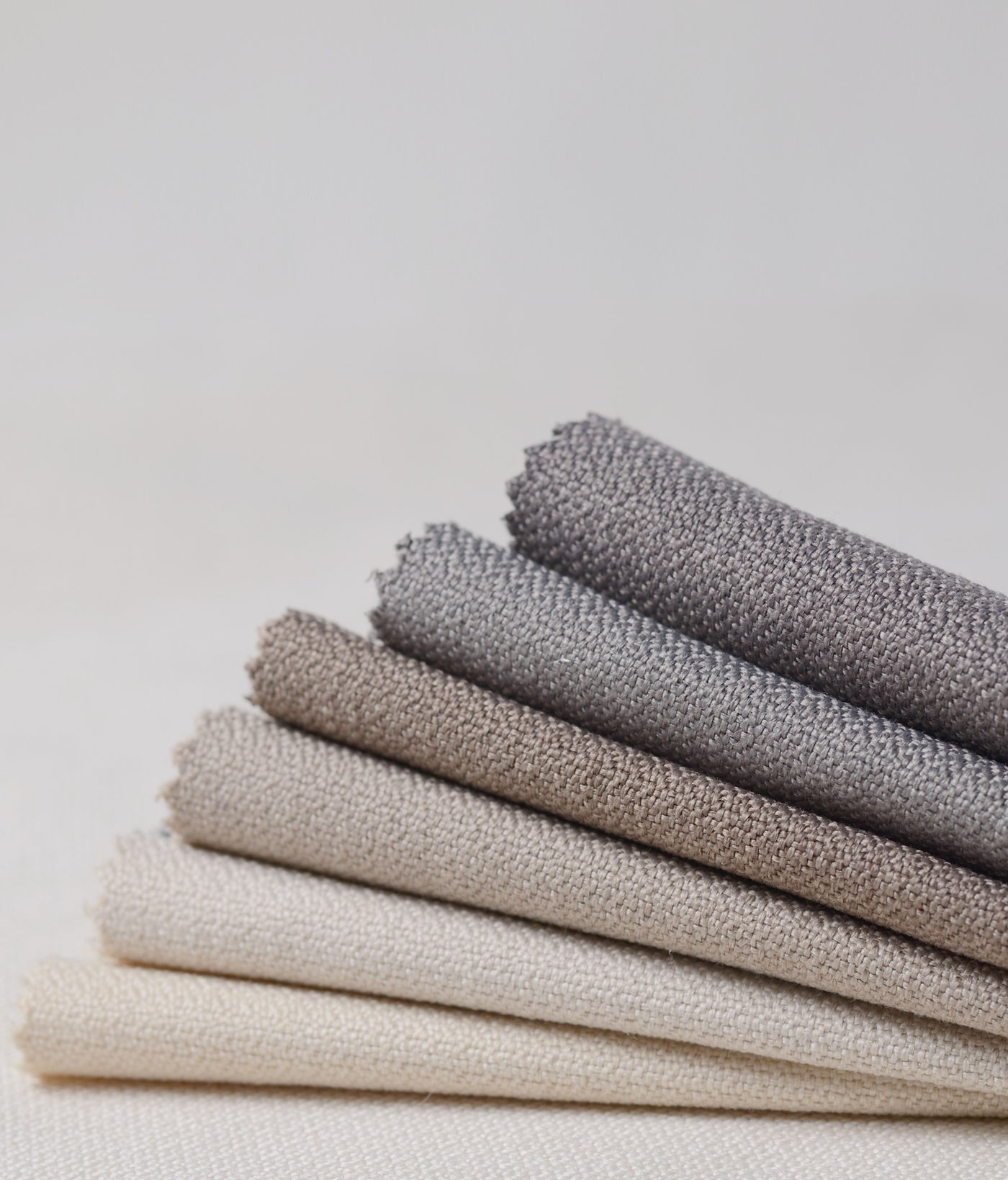 Fabric
Our commitment to quality extends to the fabrics we use in our sofas. We hand-select all of our fabrics from local South African suppliers to ensure that we meet our high standards. We choose premium textile options with a base rub count of 30,000 on the Martindale scale, which means they are highly durable and will last for many years to come.
In addition to durability, we are also committed to the safety of our customers. Every thread of our fabrics is tested for harmful substances and is STANDARD 100 by OEKO-TEX® and EU Reach compliant.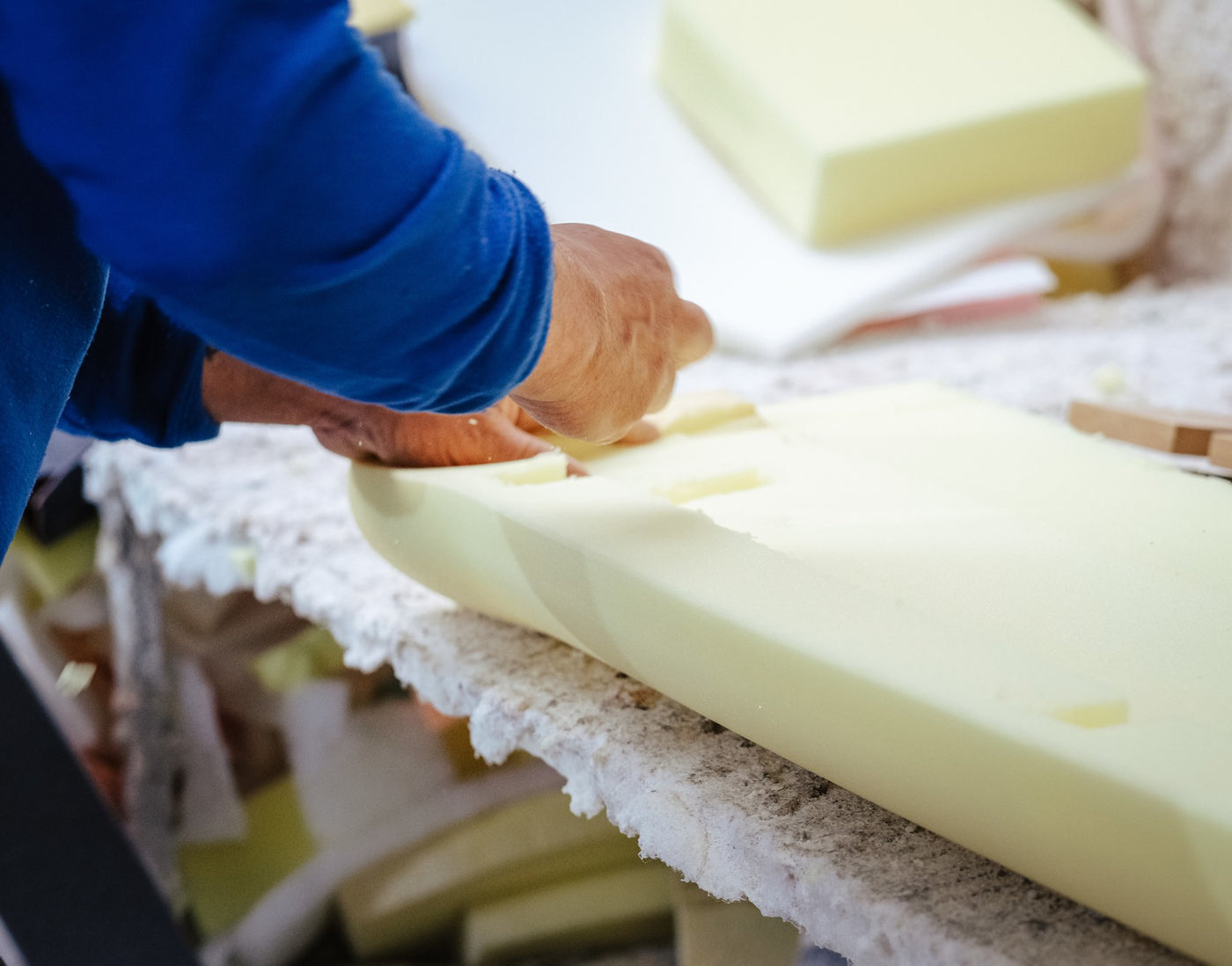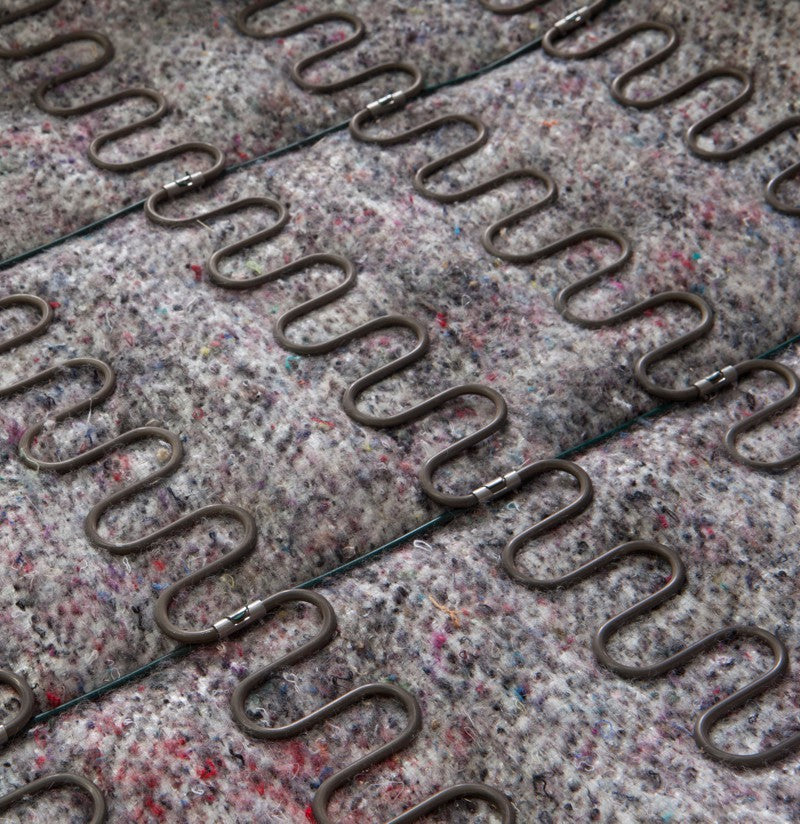 Foam Quality
We also use high-density foam on the seat and arms of our sofas. High-density foam is a type of foam that is made from tightly packed cells, which makes it more supportive and durable than lower density foams. When you sit on a sofa with high-density foam, you'll notice that it conforms to your body shape, providing superior comfort and support. Additionally, because high-density foam is more durable than lower density foams, it is less likely to break down or lose its shape over time. This means that your sofa will maintain its comfort and support for many years to come.
ZigZag Springs
The traditional zig zag springs that is used in some of our sofas is a time-tested method of providing extra support and durability to the seat cushion. These springs are made from a strong and durable material, such as steel, and are arranged in a zigzag pattern across the seating area of the sofa. This design allows the springs to distribute the weight of the person sitting on the sofa evenly, which reduces pressure on any single spring and increases the overall comfort of the sofa. Additionally, the use of zig zag springs helps prevent sagging and ensures that the sofa maintains its shape over time.
zorora
Locally sourced & Manufactured
Our commitment to sourcing and manufacturing locally has many benefits. It's good for the community and the country by providing people with living wage jobs. It reduces the carbon footprint by eliminating CO2 emissions caused by global shipping. It also saves money by eliminating shipping costs, duties, and storage/warehouse expenses. We locate the factories that make your products as close to your area as possible, which allows us to deliver quicker, eliminate even more cost and create employment across the country, benefiting everyone involved.
The Zorora
Warranty
We believe in our craftmanship and so should you.
We offer the following warranties on our sofas.
10-year frame warranty
Enjoy a 10-year frame warranty on all of our Zorora Sofas. We stand behind our furniture so you can sit on it.
2 Year Stitching
Enjoy a 2-year stitching warranty on all of our Zorora Sofas.
2 Year Foam
We offer a 2-year warranty on the foam inside our sofas.
No Toxic Chemicals, Ever!
You may not know this, but in almost every sofa factory the people making sofas are required to use benzine to clean the fabric of the sofas they make, with no regard to the long term effects on his health or those around him.

You see, in the 1920's already, over 100 years ago, benzine was first reported as a known human carcinogen and has been classified by the World Health Organization as a carcinogen. It greatly increases the risk of cancer and other illnesses, and is also a notorious cause of bone marrow failure. In 1948 WHO stated that "it is generally considered that the only absolutely safe concentration for benzene is zero"

With Zorora, you can relax in comfort knowing that we have never used any toxic chemicals in our processes and we invest extraordinary time and effort in developing solutions that do not use any materials that damage the environment and or the people making the most comfortable sofa you could ever buy.

We care for people, animals and the planet and love what we do.